I'm Misty Evans and I write romantic suspense, paranormal romance
and urban fantasy.
Do you like kickass Cinderellas? How about dangerous Prince Charmings?
You'll find them in every one of my books. So curl up in your favorite chair and
get your happily ever after on!
Latest News
SWEET SOLDIER, Kali Sweet Series, Book 3, available now!

THE BLOOD CODE, Super Agent Series, Book 4, coming June 2013
SWEET CHAOS,

Kali Sweet Series, Book 2, now available in PRINT! 
Get any of my books autographed on your Kindle or Nook
by clicking on the picture below: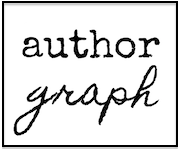 ---
Look For These Titles by Misty Evans
If you like Romantic Suspense…
Operation Sheba, Super Agent Series, Book 1
I'd Rather Be In Paris, Super Agent Series, Book 2
Proof of Life, Super Agent Series, Book 3
The Blood Code, Super Agent Series, Book 4 (coming soon)
If you like Dark Paranormal Romance or Urban Fantasy…
Soul Survivor, Lost Worlds, Book 1
Soul Protector. Lost Worlds, Book 2
Sweet Demon, Entangled, A Paranormal Anthology
Revenge is Sweet, Kali Sweet Series, Book 1
Sweet Chaos, Kali Sweet Series, Book 2
Sweet Soldier, Kali Sweet Series, Book 3
If you like Light Paranormal Romance…
Witches Anonymous, A Tickle My Fantasy Story
Jingle Hells, Witches Anonymous, Step 2
Wicked Souls, Witches Anonymous, Step 3
Dark Moon Lilith, Witches Anonymous, Step 4
Dancing With the Devil, Witches Anonymous, Step 5
Ghost of a Match, Every Witch Way But Wicked Anthology (featuring Keisha from Witches Anonymous)
If you like Culinary Mysteries…
The Secret Ingredient, A Culinary Romantic Mystery with Bonus Recipes
The Secret Life of Cranberry Sauce, A Secret Ingredient Holiday Novella with Bonus Recipe